One of the most important things your dog needs for the best chance at a healthy, happy life is veterinary care. 
A veterinary professional can be a literal life-saver when your dog is sick or injured—but regular checkups and preventative maintenance are essential to staving off major health issues before they arise and setting your dog up for a healthy life. As such, finding a vet-care team you trust should be on top of your to-do list when you bring a dog home—whether they're a puppy or a young-at-heart senior. 
Ideally, you'll find your dog's vet through a deliberate decision-making process, with plenty of time to find the right fit. Here are some helpful tips for anyone who's getting set to get a vet.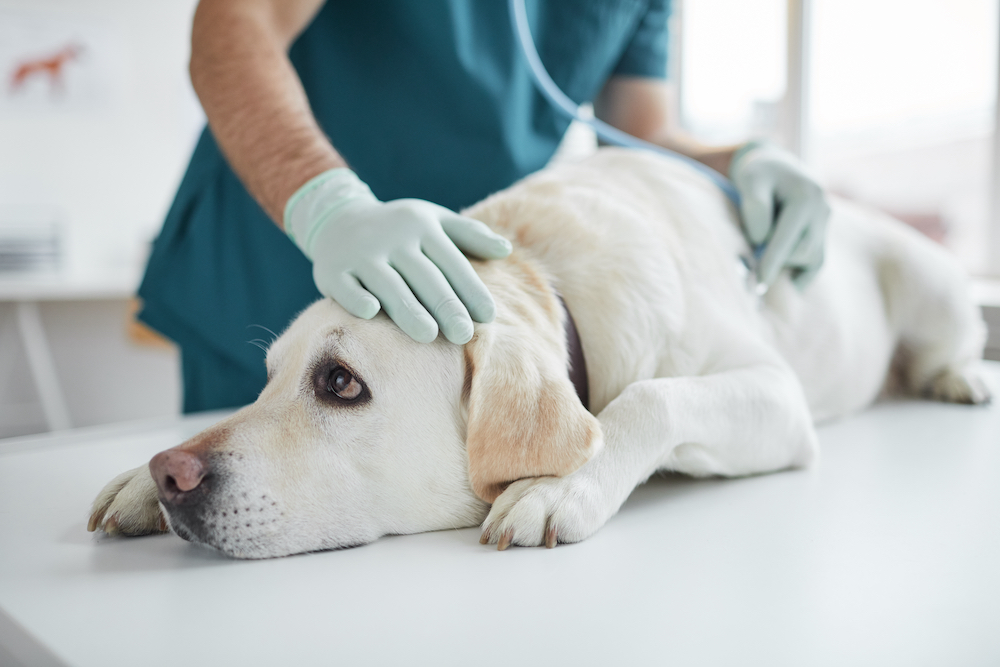 Start looking for a veterinarian as early as you can
If you're getting a dog, finding a vet-care team even before you bring your new family member home should be part of the preparation process. Don't panic if you already have a dog and are just looking now, but the earlier you get started the better. This is especially true in the midst of a veterinarian shortage that's leading to long waits for visits and could reduce the number of choices you have.
In addition to when a dog first joins your household, there are other times when you will need a new vet. If you're moving to a different city, finding a vet in town should be one of your top priorities. In that case, ask your current vet whether they know and trust any colleagues in your new location.
Even if you're bringing your dog on vacation, while you might not go to the same lengths as you would when choosing a long-term vet, you should note the veterinary care options around where you're staying in case your dog ends up needing medical attention.
So, where should you look for a vet? Here are some tried-and-true ideas:

• Ask friends or family. If someone else in your life has a dog and good judgment, their recommendation could be a great place to start.
• Ask your rescue organization or breeder, or your dog's foster parents. The people who'd been looking after your dog before you may have vets that they've worked with and gotten to trust.
• Ask other dog people, wherever you meet them. Talking to the humans you meet with your new dog on walks, at the park, at the groomer, and at puppy classes can give you a sense of which local vets are highly regarded.
• Check online directories and reviews. You have to take anything written by random people on the internet with a grain of salt—but, if you're starting from scratch, the information you find on Yelp or Google can be a useful piece of the puzzle.
Consider their location and hours
No less important than the considerations above are the practical matters of where the vet's office is and when it's open. You want to confirm that it will be convenient for you to bring your dog there for routine care, and if they need an examination because an issue pops up. If a vet's office is two hours away and only open during hours when you're at work, that could make it hard to rely on them. It's best if their normal hours include some time when you're generally available.
Ask about wait times for appointments
Another factor that influences how convenient it is to use a veterinary practice is how long you can usually expect to wait for certain types of appointments. You'll likely need to plan ahead most of the time—vets are in high demand, and same-day appointments are rare—but it can help to know what's typical in a particular office. Try to get an idea of how far in advance you'll need to call to have your dog seen, and how much time you're likely to spend in the waiting room.
Find out how they handle emergencies
With dogs, as with humans, health issues don't follow a schedule. Sometimes they arise on weekends and holidays, or late at night. So talk with your veterinary care team about how they handle emergencies. Do they have an emergency number? A great relationship with a trusted 24-hour emergency vet? Make sure that you have a plan.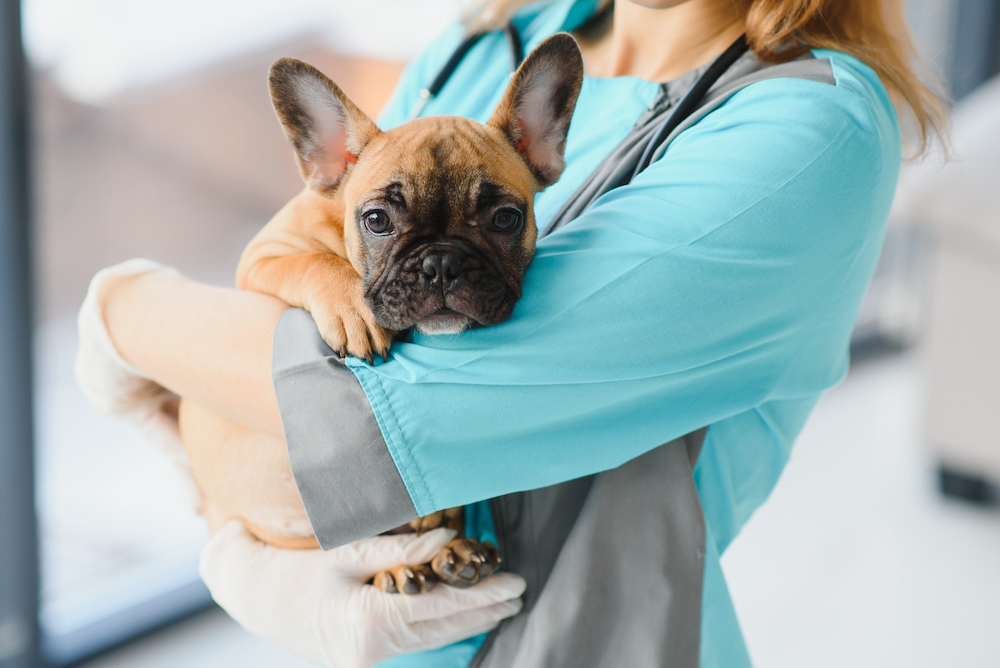 Communicate about communication
You'll have to check in about your dog from time to time. How does this practice field phone calls and emails? Do they send appointment reminders, updates, and other information via text message? How responsive are they, and how do they like to be approached? If it's your style to send emails with photo attachments of your dog's vomit in advance of a visit, find out if they're equipped to receive such correspondence and happy to do so.
Depending on which questions you're asking, staff at the veterinary hospital other than the veterinarian may be able to get you an answer. Be an advocate for your pet, but also be open to the whole staff's experience and expertise; their knowledge can be an asset to you.
The more you can learn in advance, the more likely you'll be to find a situation that feels right.
Consider all of the people your dog will see
In many practices, your dog may see more than one vet; and, regardless, the vet is not the only member of your dog's veterinary healthcare team. Other team members, like nurses and techs, bring their own training and skills to the office and will be key parts of your dog's care.
Meet as many members of the staff as you can and see if you're comfortable with them. If you see them with any of the animals visiting the practice, watch how they interact; is that how you'd want your dog treated? Finally, ask how the practice determines who'll be examining your dog each time you visit.
What do they charge, and how can you pay?
Veterinary care is not free, and you will need a plan to pay bills on time. Inquire about what typical visits and procedures cost, and what forms of payment the office accepts, to make sure those details work for you. No matter which vet office you choose, consider how you'll budget for veterinary expenses. You may want to sign up for a pet insurance plan, set aside a savings account, or make another financing plan specifically for unanticipated care needs (some hospitals partner with third-party services that can provide credit for veterinary care when needed).
Do they have specialists, or can they refer you to them?
A prepared veterinary practice should be able to tell you that they'll refer your dog to a specialist if necessary, and to give you some information about the doctors to whom they tend to refer patients. 
Ask questions, but be polite
You're entitled to know how a veterinary office will take care of your dog's health. Feel free to ask about anything you need to know. Are you allowed to accompany your dog during their examinations? What steps does the veterinary healthcare team take to keep animals calm and comfortable? What types of techniques and procedures are available at the practice?

The people who work at a good facility should be happy to answer your inquiries and show you around. And, beyond the information they provide, their manner of responding to your queries may give you some insight into how comfortable you'll be interacting with them on a regular basis.
Having said all of this, also keep in mind that veterinary healthcare, while a rewarding career, is also physically, emotionally, and financially challenging. Vet team members in any given office are often working at or beyond capacity. Be kind, patient, and reasonable with them. And be proactive about your pet's health—keep regular appointments and follow your vet-team's advice for preventative care. (Read more on maintaining a great relationship with your vet-care team here.)
Follow your gut, and get a second opinion
You're likely to rely on your veterinary care team for years of advice about keeping your dog healthy. It's important to trust them, so take some time to explore your options before settling into a long relationship.