You shouldn't be the only one
eating healthy.
Like you, we love our pets and care about their health. That's why we created The Farmer's Dog — a service that delivers balanced, freshly made pet food with simple recipes, guided by science, and driven by love.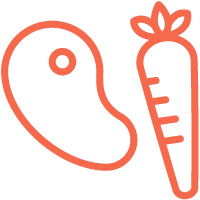 Real Food
Human-grade meat and veggies in simple recipes, made for dogs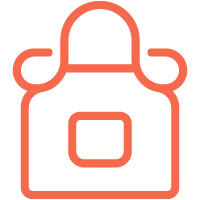 Human Grade
Safety and quality never before available to pets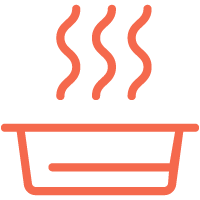 Made Fresh
Maintain whole food and nutritional integrity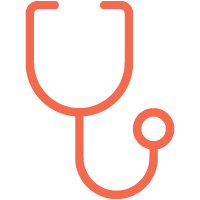 Vet Developed
Nutrition that exceeds industry standards (AAFCO)
"Meals"
Powders like "Chicken Meal" can contain meat from diseased livestock.
Preservatives
Natural and/or artificial preservatives can keep pet foods shelf-stable for years.
Brown Pellets
Kibble is extremely processed regardless of the ingredient claims (or pictures).
Label Tricks
Foods can hide behind misleading bags. "Made with beef" can mean just 3% beef.
How we made
pet food healthy:
Tested on Humans
Human-grade food in human-friendly packaging. Less processing, higher safety standards, and easy serving — just open and pour!
Personalized Plans
A vet-designed plan is customized to your dog's individual needs. Meals are pre-made and pre-portioned to their calorie needs based on the profile you create.
Delivered Within Days
Your food is made fresh and quickly frozen to lock in all the nutrients. No preservatives. Never stored on a shelf for years.
Better for them.
Easier for you.
Skip the stores, preservatives, and retail markups. Our vet-developed plans guide you to the best diet, while perfectly-timed frozen deliveries make sure you never run out.
Plan Features
Free & Flexible
Deliveries
Nationwide
Shipping
Eco Friendly
Packaging
24-Hour
Customer Service
How your plan works
Build Your Plan
Simply tell us a little bit about your dog, and we'll create a plan with personalized portions to meet their unique nutritional and caloric needs.
Try it Out
To start, you'll get your first box with up to two weeks of freshly made food – perfect for your dog to get a taste.
Fall in Love
If you and your dog love it – we think you will! – you're all set. You'll start receiving boxes of food automatically whenever you're running low.
Formulated by nutritionists,
praised by vets.
Over
0
meals delivered.
What Customers Are Saying
Increased
Vitality
Clear Skin &
Shiny Coat
woof.im.otis
🔊Made dad film and edit my morning @thefarmersdog. Now watch me eat! 🔊
See your dog's recommended plan!
Get real, healthy food conveniently delivered with our personalized meal plans.
Create Your Plan