Our Super Bowl spot, "Forever," tells the story of a human, Ava, and her Labrador retriever, Bear, as they grow up. In a single minute, it captures an arc that's specific, but likely familiar to many people with dogs: a beloved pup is part of and witness to most of the important moments in his family's life, making the years they spend together fuller and better.
While the content of the commercial is undeniably true, we didn't film one dog and person for 17 or so years—instead, we used a team of human and dog actors to achieve the effect of lifelong bonding between our characters. If you want to learn more about the canine thespians who so effectively portrayed Bear as he grew from puppy to adolescent to adult to senior, you're in luck. Below are some fun details about all of the talented pups who helped make the ad a reality, plus pictures and quotes from Kimberly Andrews, who was the head dog trainer on the shoot.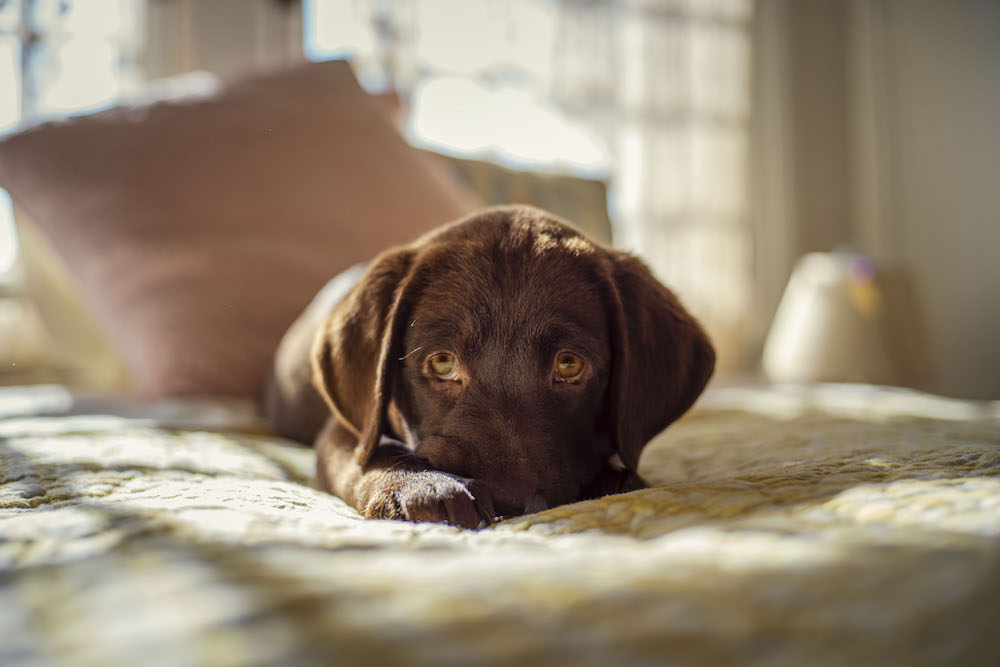 Wayne and Sammy (puppies)
In the great tradition of human child actors, two siblings from the same litter of Labrador retrievers played the puppy version of Bear. Wayne and Sammy were untrained—and, at the time of filming, had only just met the young human actor playing their favorite person. This made for terrific method acting, as it is the same situation in which real-life puppies find themselves when they come home with a new family.
To get the puppies running toward "Ava," the trainers attached a buzzer to the person. "We could put it on an actress," Andrews says, "and have them follow that sound."
After the shoot, the puppies went on to live with their new families.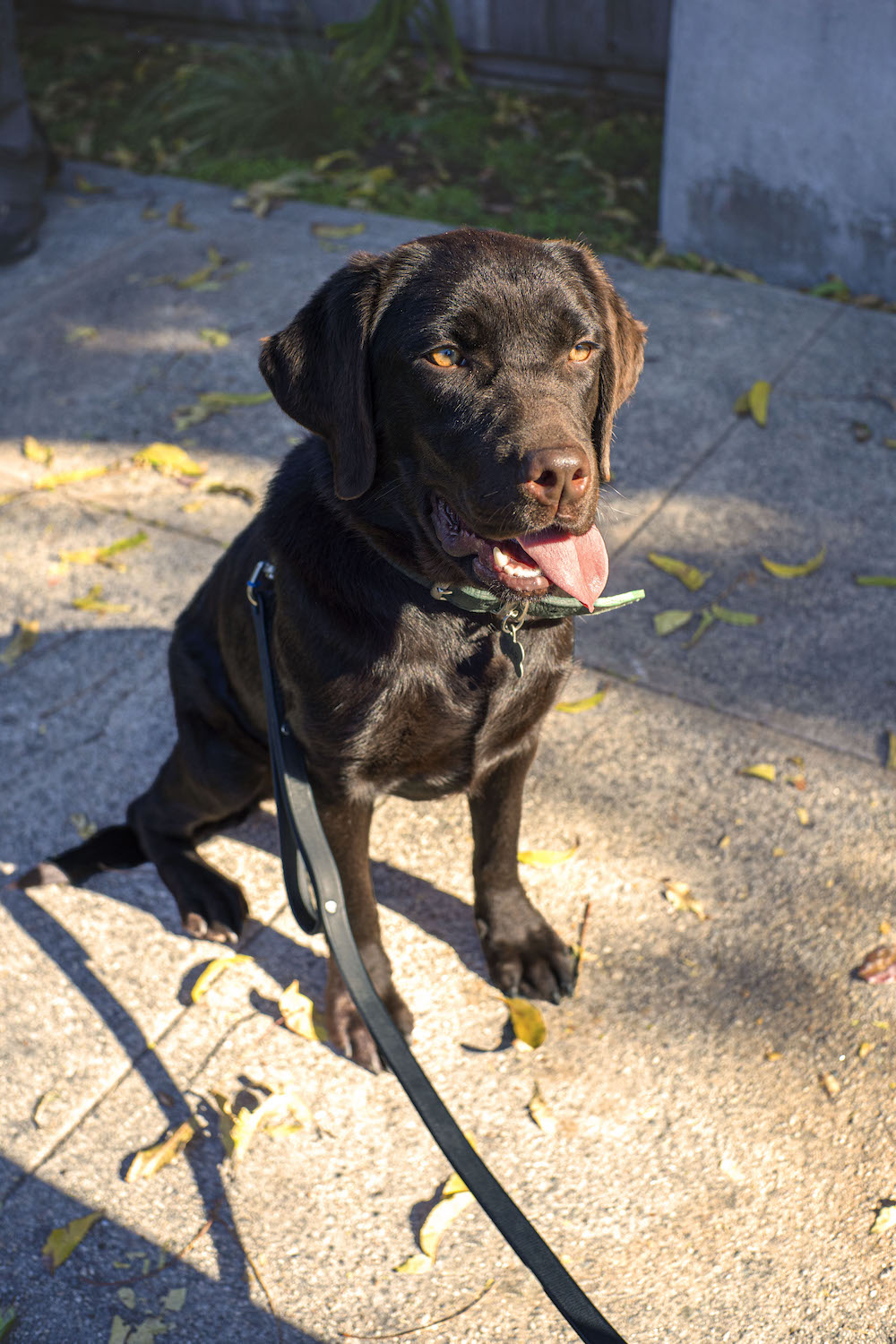 Princess (adolescent)
Princess, a 1-year-old dog who lives with a human named Kim, stepped in to play the adolescent version of Bear. This was her acting debut, and she brought a rambunctious, "happy-to-be-here" energy to the endeavor.
"The doorway was challenging," Andrews says of one shot that called for Princess to stay still near her human scene partner, "because the trainer had to be really far away—and when you start out training a stay, usually you're in pretty close and feeding them often to keep them happy and settled—so that was a little nerve-racking, but she pulled it off." It helped that Princess had five days to prepare with a patient human trainer who plied her with lots of good food.
Andrews also praised Princess for her interactions with the young human actresses: "She was very good with the kids."
Bolt (adult)
The adult version of Bear was the role that required the most heavy lifting, and Bolt—a seasoned veteran of the screen who's worked on and off with Andrews for around three years—was up to the assignment.
A rescue whose original humans thought he'd benefit from a job that gave him tasks to think through, Bolt lives with another trainer. The spot was a step in his acting career, according to Andrews. "This is probably the biggest commercial he's ever done," she says, "So it was really good for him."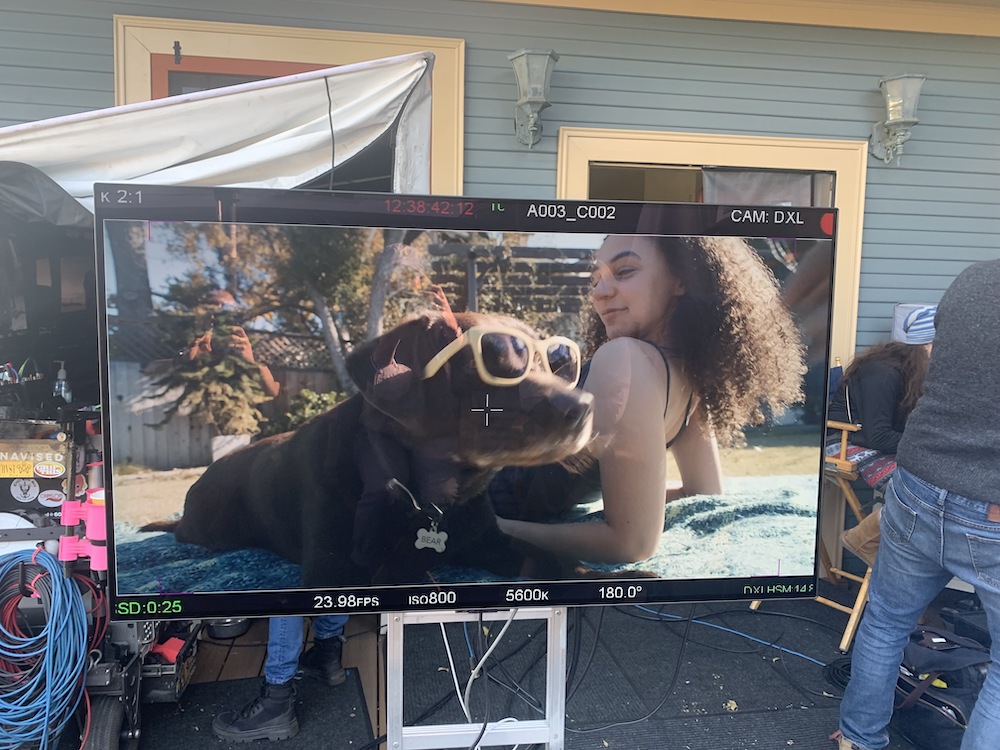 Understandably, dog actors often want to focus on their trainer when they're around unfamiliar people, so Bolt's ability to seem close with his human co-stars was impressive. For this, Andrews also credits the spot's director, Goh Iromoto. "Goh had us get together early with the actresses," Andrews says, helping to foster a more familiar dog-person rapport in the scenes.
Bolt is a professional, but that doesn't mean he didn't have fun. "Bolt's favorite shot was the beach shot," says Andrews—and you can see his joy in the final product. "He just loved that so much… I already knew that he loved the beach, but we did a test day there to see how far he would go into the water comfortably. And he was completely confident… you just had to give the actress the ball and he was perfect."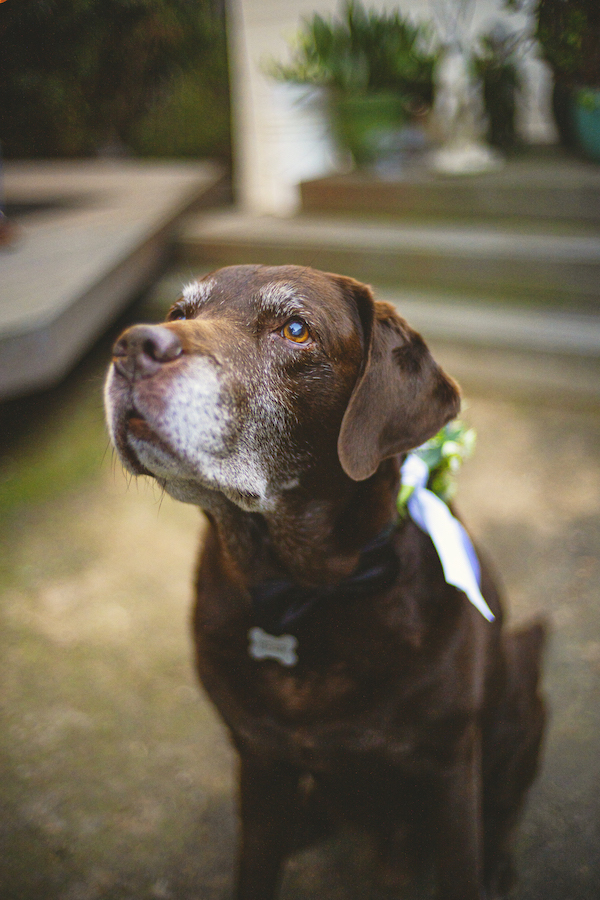 Blue (senior)
Blue, who belongs to a veterinarian, was cast as the senior version of Bear. A civilian dog like the puppies and Princess, he turned out to be a born actor.
"When he went up the stairs, [we] kept wanting him to go a little bit slower," Andrews remembers, "because he's in very good shape for an older dog. [The other trainers] were able to… explain to him that we wanted him to go slowly—and he just instantly understood that, which is kind of unusual."
Not that we had any doubts, but Andrews confirms: "He's a good boy."