From the second you lay your eyes on your puppy, you want to do everything you can to take care of them. Feeding a pup right is a big part of helping them grow up to be strong and healthy, and we have good news on that front: Fresh food from The Farmer's Dog is made for the needs of growing puppies, and if you follow the proper guidelines, you can start feeding them healthy, balanced food as soon as they're weaning.
The Labelle Foundation, a foster-based rescue organization and partner of The Farmer's Dog, confirms that our fresh food is appropriate for this purpose. "At Labelle, we take in over 350 bottle babies per year. That's a lot of formula and many hours awake throughout the night," says Laura Labelle, founder of The Labelle Foundation. "It is crucial for our babies to be supported to the highest degree nutritionally. We love working with The Farmers Dog, as we have found that transitioning from milk to fresh food is the easiest for our neonatal orphans and puppies. When we put babies on wet kibble, they always get diarrhea and often stop eating. The Farmer's Dog is by far the most delicious and nutritious food, and preferred by our dogs."
Formulated to meet puppies' needs
Puppies have particular nutritional requirements, and not all dog foods meet them. Our recipes are formulated by board-certified veterinary nutritionists to be complete and balanced for growing puppies. Because our food is suitable for all life stages, you can keep feeding all our recipes through puppyhood to the adult and senior years—and it's easy to update their plan as their needs change. 
Puppies can be offered "gruel" to stimulate food intake starting at 3-4 weeks of age. You can make this gruel by mixing fresh food with an equal volume of warm water. Puppies should be eating sufficient quantities of solid food at 5-6 weeks of age.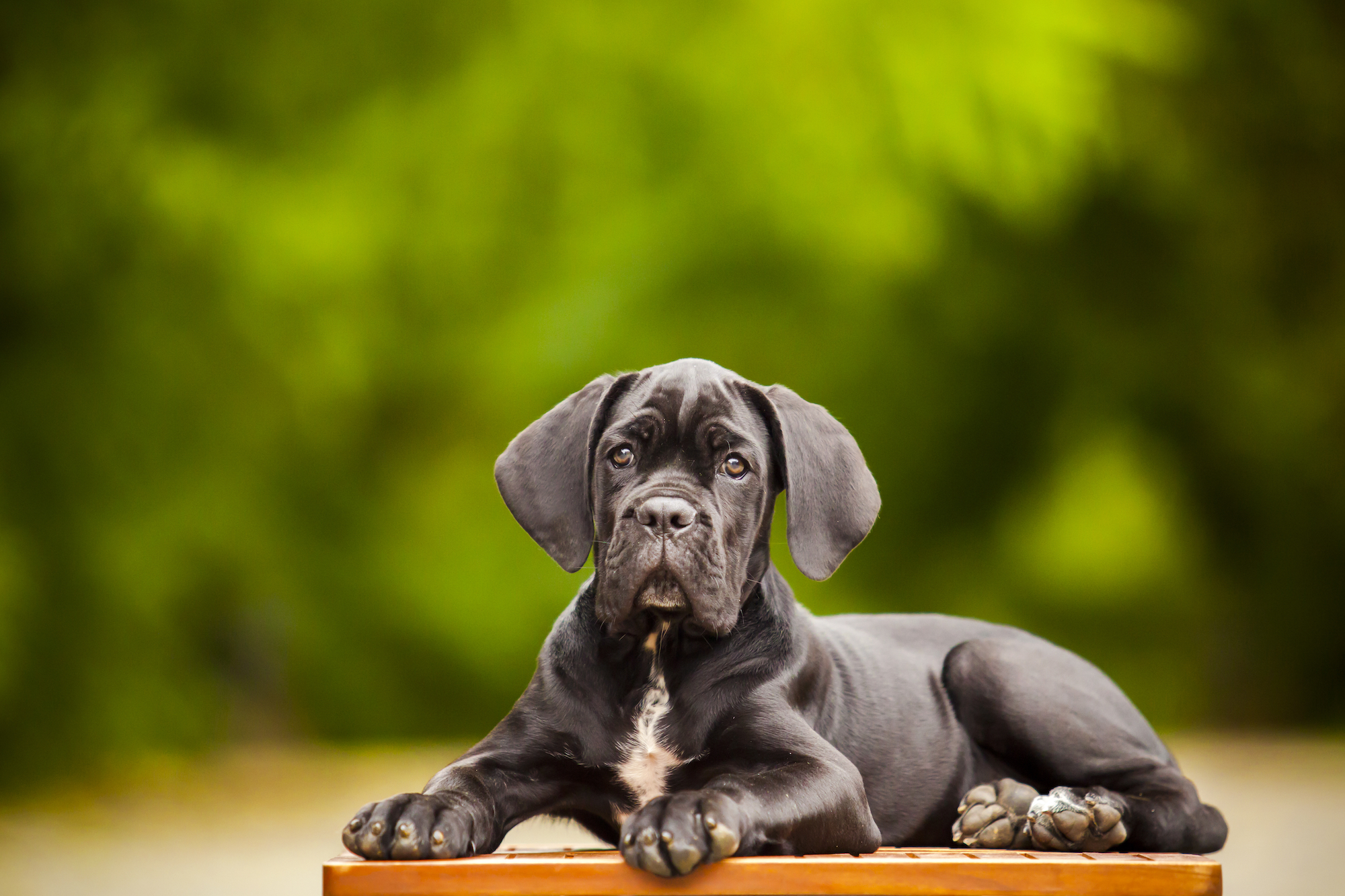 Balanced nutrients to help promote healthy growth
Growing puppies require more calories, fat, protein, and essential nutrients per pound than older dogs. But when it comes to nutrients, more isn't better—balance is key. At this important stage, when your puppy's bones, brain, and other organs are developing, feeding fresh, balanced food in the right portions is key. Puppies thrive when they get the ideal mix of vitamins, minerals, and healthy fats. Too much or too little of certain nutrients—like calcium and phosphorus—can cause health issues. And research shows that DHA, a component of Omega-3 fatty acids, can improve puppies' memory and learning. Our fresh food contains human-grade salmon oil to provide this important nutrient to your pup.
Pre-portioned to make feeding—and weight management—easy
Puppies can look adorably roly-poly, but it's vital to keep them at a healthy weight. Lean dogs can live 2.5 years longer than those who are overweight. Unlike kibble's vague "scoops," our portions are tailored to your pup's unique needs. 
Though they grow at different rates depending on their breed, all puppies will grow and change like mad over their first 12 months. A fresh food plan makes it easy to adjust as your puppy grows so that they can get exactly the nutrients they need—no more and no less.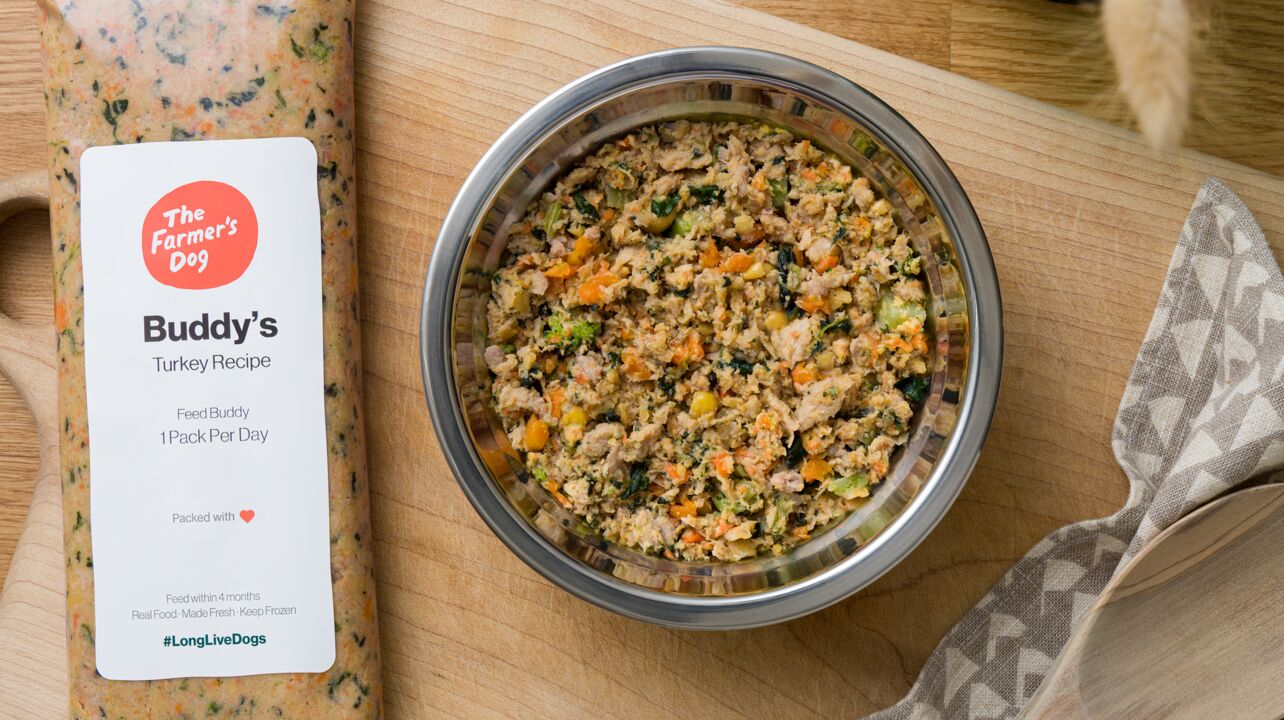 Minimally processed for maximum nutritional value
Our food is made from human-grade meat and vegetables, cooked gently to retain their powerful nutrients. We don't use any of the mystery meat or "meal" you can find in kibble. Fresh food means big nutritional benefits for little bodies.
Many pet foods can claim to be "complete and balanced," but they can be made with feed-grade ingredients and heavily processed at high heat. Fresh, gently cooked food provides powerful nutrition in a digestible form, giving your pup a clean start.
Talk to your vet
The bottom line is that The Farmer's Dog is a great choice for a puppy's food. But if you have any questions about your dog's health, it's a good idea to talk to your vet and work on a plan. And if you have any questions for us, we're always available to talk.